ACRYLIC SHEETS CUT PRECISELY TO YOUR SPECS – GUARANTEED.
Since 1994, our family here at P& K Custom Acrylics has been providing acrylic fabrication right here in our hometown of Malden Massachusetts. We don't source it out and we don't cut corners – unless you ask us to!
Simply pick your color and use the cut to size calculator below. We'll ship it to you directly, or you'll have the choice to pick it up if you prefer. Don't see what you're looking for here? Our contact info is at the bottom of this page, or feel free to complete our Fast Response Form HERE.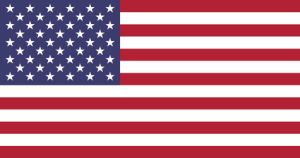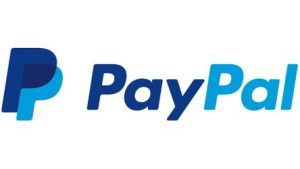 Acrylic/Lucite Sheets
$0.05 – $0.54 sq. in.
P&K Custom Acrylics stocks acrylic sheets in an abundance of colors and thicknesses. We stock premium acrylic/lucite sheets that are consistent in quality and durability.
DEDICATED TO QUALITY SERVICE & AFFORDABLE PRODUCTS
Established in 1994, P&K Custom Acrylics is a family-owned and operated business with an outstanding reputation. We are a well-established and progressive custom-made acrylic fabricator company that is large enough to handle any job and small enough to respond to your specific needs.
Our team uses the latest state-of-the-art technology to produce cost-effective and highly functional cut-to-size acrylic sheets. Whether you require a custom acrylic cut to order or an ongoing project that needs plexiglass sheets, P&K Custom Acrylics is ready to accommodate your every retail, commercial, laboratory, or custom-made acrylic need!
Our in-house design team will analyze your concept to fabricate cut-to-size acrylic sheets that meet your function, price, and structural requirements. Our fulfillment team will also ensure you receive the right colored acrylic sheets and custom-made acrylic solutions according to your specific needs.
WHO WE ARE
P&K Acrylics was founded in 1994 by Paul Wenzel Sr. and his wife Karen Wenzel. Originally called TEK Scientific, the founders changed the name to P&K Custom Acrylics. The letters "P&K" represented not only Paul and Karen, but their children Paul Jr. and Kristine. Paul Jr learned the industry form his father and has been working at P&K since 1998. In 2019 Paul Jr officially took over the reigns as the family celebrated Senior's retirement!
Paul Wenzel, Jr.:
Paul Wenzel, Jr. was born in 1979 and raised in Wakefield, MA. He began working part-time for his father's company while attending Merrimack College. After a semester there, he decided to go full-time with P&K Custom Acrylics and hasn't looked back since.
Paul has been with the company full-time since 1998 and a part-owner since 2006. In his free time, he enjoys the company of his wife and his beautiful daughter, Aubrey.